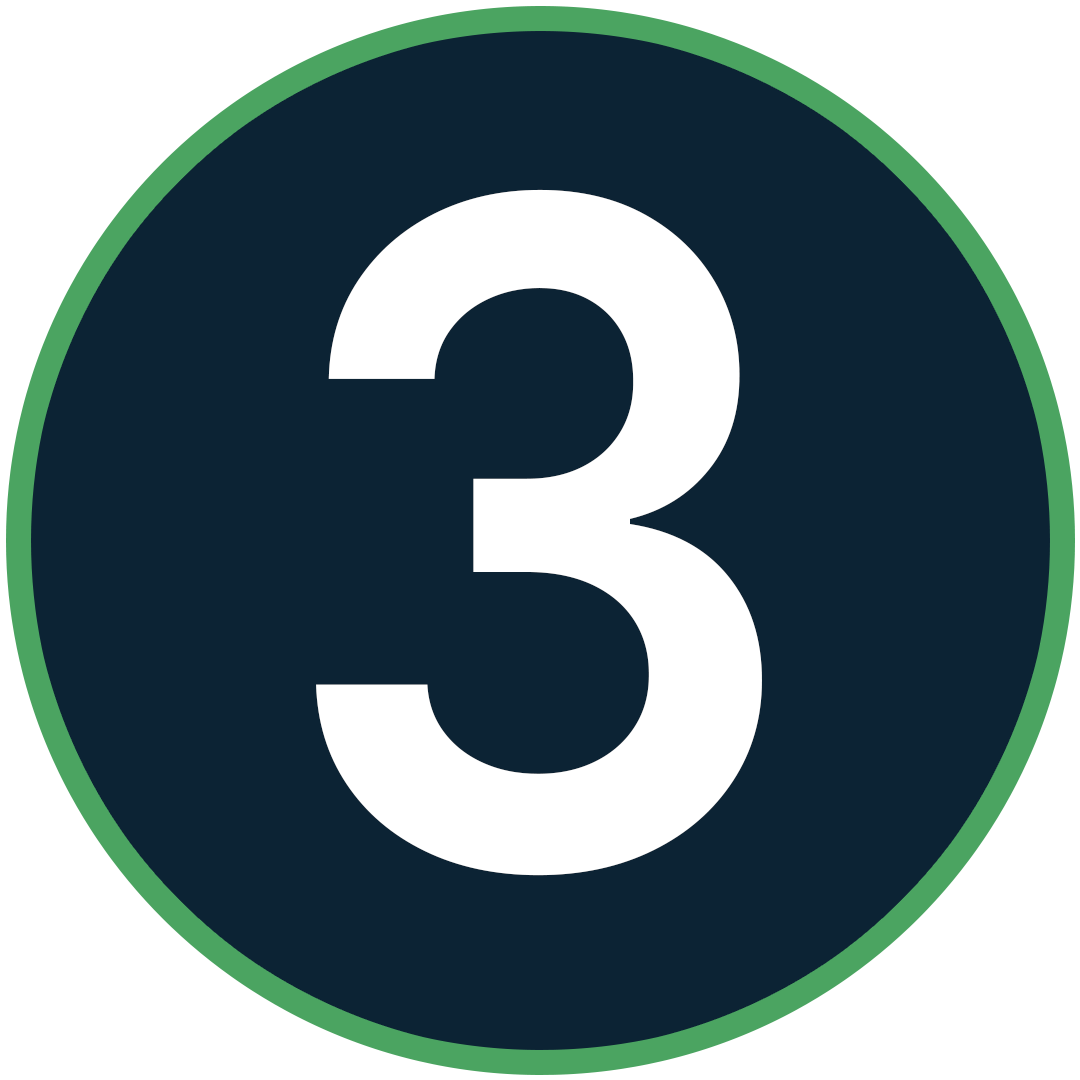 Or we can apply the discount for
you, just ask our Help Desk !
What is SupportPay Exactly?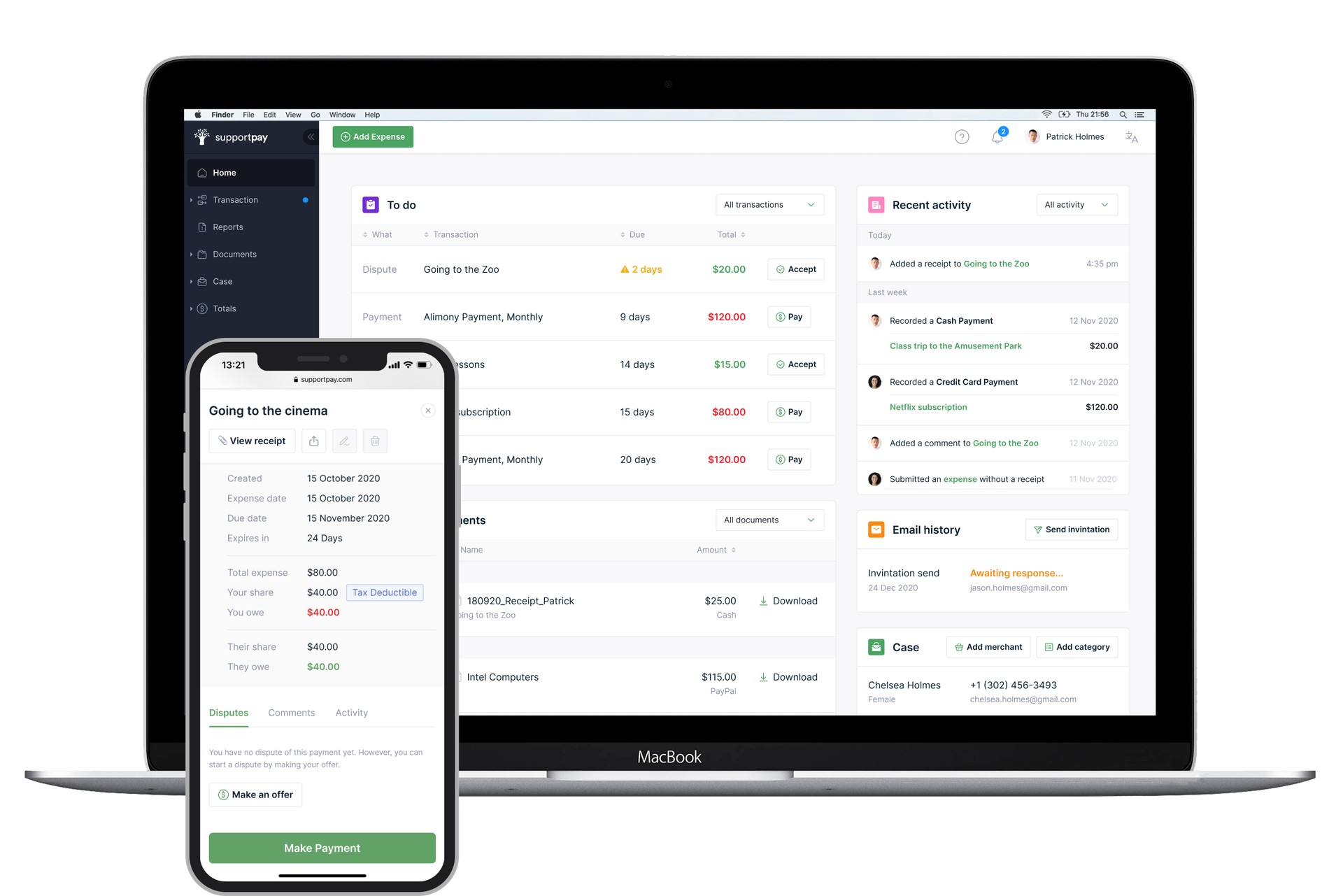 SupportPay is the first automated financial platform to manage child support, spousal support, and children's additional expenses directly between parents. Whether parents are paying support directly between each other, or through state agencies, SupportPay helps them safely organize, manage, and transfer payments without exchanging confidential personal or financial information.
SupportPay eliminates the need for direct communication, maintains legally-admissible records of all communications and transactions, and provides a dispute resolution process.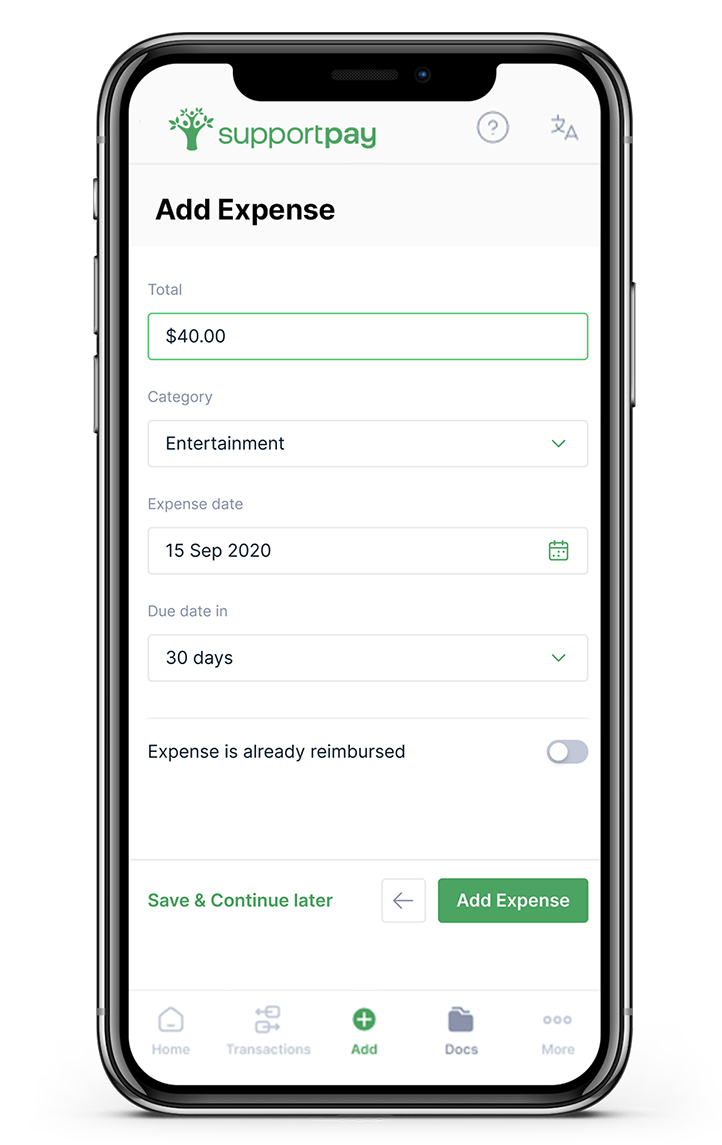 Easily add expenses and
transactions, you can even upload receipts - no more manual entries!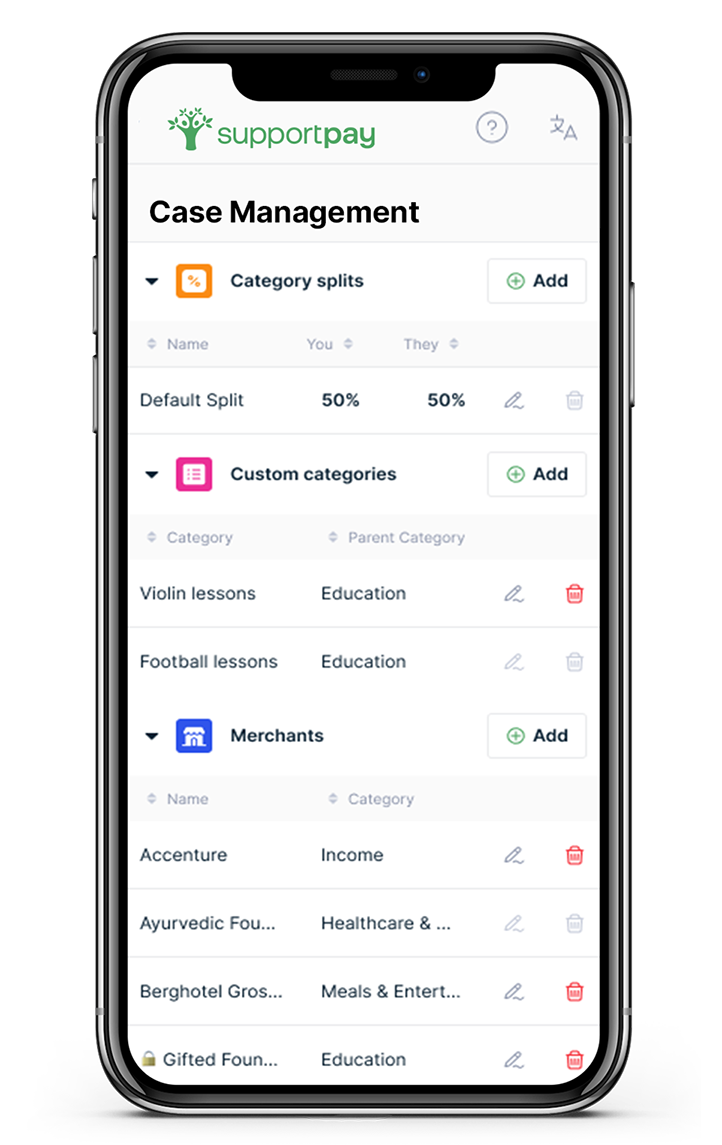 Handle all transaction disputes and custom categories, all within the app. Quit talking directly to your ex!
Still not sure if SupportPay is right for you? We also offer a FREE limited version of our platform! Or if you want to explore our premium features, you can request a free demo (no registration required!)
The SupportPay Help Desk is available for questions, demo's and free consultations.Over 40,000 parents in every state are using SupportPay to manage, organize, and transfer support. Designed by single parents, for single parents, SupportPay also offers a money-back guarantee.