Home
Easily Manage Child Support, Payments & Shared Expenses
Featured in over 300+ media outlets including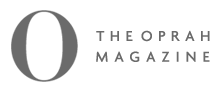 SupportPay Simplifies Co-Parenting with our Intuitive Child Support Management and Payment Platform.
We help parents manage child support, spousal support and share additional expenses in a single, easy-to-use web and mobile app.
All Expenses and Payments in a Simple Application
View your child support, alimony, and your children's expenses in a single, easy-to-use application that can be accessed from the web or mobile device. Eliminate messy spreadsheets, boxes of old checks, and piles of receipts. Retain certified records of your expense & payment history for compliance, court & tax purposes. Leave the organizing and record-keeping to us!
Automate the process of tracking expenses, providing receipts, calculating how much is owed, and making payments. No manual entry of receipt data – simply upload or take a picture of your receipt and the data is automatically populated into the expense. Eliminate the need to discuss expenses and payments directly with the other parent. Handle all communications through SupportPay, and resolve disagreements with our proprietary dispute resolution process.
Together, we share, manage and track your
child support and custody schedules
Easily Make & Receive Payments
Easily make and receive payments with the touch of a button. Send and receive payments from your bank account while keeping account information private. No need to check bank accounts, write checks or share your account number. Prefer PayPal? No problem. You can also send and receive PayPal payments. Record manual payments such as cash, check or credit card and store payment proof. All money transfers, payments and proof in one secure location.
Save Time, Money and Headaches with the #1 Co-Parenting Solution
Try the only co-parenting app trusted by
1,000,000+ parents and professionals
We are Here to Help Make your Life Easier
We are a private company and not associated with any state child support system. However, we have done this for so long that we can help you navigate through the complicated process of establishing a child support order or agreement and helping you to manage that agreement after it is established.
Register for an account or try a demo!